Scam Alerts
Minnesota Power reminds customers to be wary of scammers
Scammers are targeting Minnesota Power customers. They're calling with demands for immediate payment of a past due electric bill or the power will be disconnected within the hour if no payment is made. These con artists give various directions for payment: prepaid money cards from Walgreen's or CVS, electronic funds transfer through a "MoneyPak" payment system, routing and check numbers from your bank account, or credit/debit card numbers.
Business customers targeted, too
Scammers may call restaurants and bars during lunch or happy hours, threatening disconnection if bills are not paid immediately. They may contact the offices of physicians or other professionals during busy office hours to demand payments. In addition to the scam phone calls, we've also had a report of a man appearing at a business and demanding payment to avoid disconnection. Minnesota Power provides customers two automated voicemails and two written requests for payment and notices of disconnection. Only then will a company representative visit a customer in person to request payment or complete the disconnection. Minnesota Power representatives also carry an identification badge.
Minnesota Power doesn't want you to fall victim to scams. As a reminder:
We do place courtesy calls for various business reasons and leave our 1-800-228-4966 number for a return call. These are usually recorded calls and never demand immediate payment of an overdue bill.
While you may pay your Minnesota Power bill by phone or credit card, it is only through our third-party vendor, Speedpay, that these payments are accepted.
You should never give your personal information to strangers. If a call sounds suspicious, call Minnesota Power at 1-800-228-4966 to report your concerns to one of our customer agents.
To further protect yourself, you should only use authorized methods to pay your Minnesota Power bill.
If you believe you're a victim of a scam, you should notify the proper authorities, such as local police or the state attorney general's office. If you believe your Minnesota Power account has been affected, please call 1-800-228-4966 to speak with a Minnesota Power customer information representative.
---
BE AWARE OF THESE
COMMON UTILITY SCAMS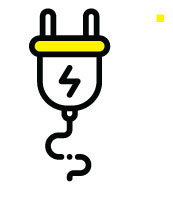 Disconnection Deception
Scammers call threatening disconnection of your utility service, demanding immediate payment by prepaid cards.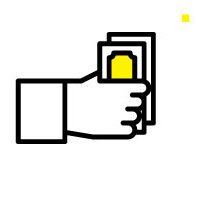 Power Restoration Charge
Scammers call offering to restore power more quickly for a fee in the aftermath of severe storms causing widespread power outages.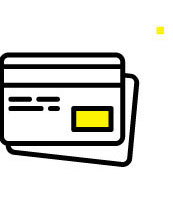 Overpayment Tactic
Scammers call claiming you have overpaid your utility bill, and you need to provide personal bank account information or a credit card number to facilitate a refund.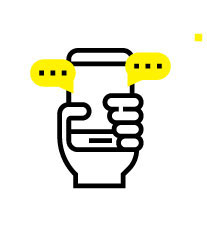 Identification Attack
Rather than directing victims to call a 1-800 number, the scammers direct the caller to press 1 to collect more data in an effort to get personally identifiable information.

Number Spoofing
Scammers will spoof a callback number that closely resembles the utility's number.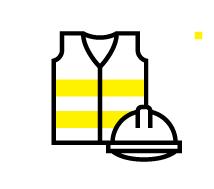 Door Knocking Impostor
Door-to-door impostors pose as utility workers to gain entry or access into unsuspecting victims' homes.
Solar Installer Scam (updated June 2021)
We've been made aware of possible scam activity by solar installers posing as Minnesota Power or Xcel Energy reps. These imposters are offering to come to your home to perform an assessment for a no money down/no cost energy solution that will save you money. We do NOT currently have any partners authorized to represent us in solar project developments.
If you get such a call, please hang up and report to us at 800.228.4966.
---
Minnesota Power and Superior Water, Light and Power participate in Utility Scam Awareness Day to help protect customers against scammers (11/19/2019)
Minnesota Power warns customers not to fall victim to scam phone calls (9/27/2019)
Minnesota Power warns customers not to fall prey to scammers demanding money (8/9/2017)
Utilities unite against scams (11/15/2016)
Minnesota Power reminds customers to be aware of scammers (7/1/2016)
Summer Utility Scams Spark Warning (7/15/2015)