Teachers & Parents
Workshops
Boulder Lake Environmental Learning Center workshops
Minnesota Power is proud to sponsor an exclusive opportunity for teachers from our region to participate in the Renewable Energy Teacher Workshop or the Mississippi Headwaters Watershed Workshop presented by the Boulder Lake Environmental Learning Center.
Please check back in 2016 for more details on the teacher workshops.
Interested in other workshops? Visit Boulder Lake Environmental Learning Center's website for more information.
---
Educational Materials

This DVD provides a full curriculum (in PDF format) for teachers to educate students about electrical energy, the benefits and limitations of wind energy generation, the connection between energy consumption and production, and tips for home energy conservation.

Louie the Lightning Bug has been educating students about energy safety for years, with interesting materials and fun activities for children in grades K-5.

Power of One®
Learn about energy conservation and Minnesota Power's energy conservation programs.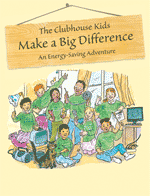 The Clubhouse Kids are in danger of being kicked out of their clubhouse if they don't reduce their energy use. This 32-page storybook promotes an energy-conscious outlook and good habits to students in grades 2–4. Activities include cut-out energy tip cards, a home inspection, a club membership certificate and more.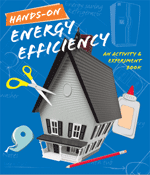 This fascinating new book is brimming with experiments and activities for students in the 4th to 6th grade classroom that have real life applications. Experiments include examining an energy bill and testing ways to conserve energy.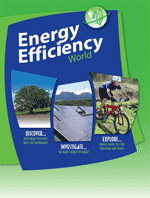 Energy Efficiency World teaches 3rd to 6th graders energy-related science concepts and energy saving tips. Topics include renewable and no-renewable energy sources, energy transformations, electrical circuits, reducing greenhouse gases, and how to reduce energy use at home and at school. Includes a home energy inspection.