Understanding Your Electric Costs
To make the most of the Time-of-Day Rate, the first step is to understand how your household uses electricity. Here is a list of questions and some resources to help you get started:
How much does your heating and cooling contribute to your bills?
How much does it cost to use your everyday appliances like your dishwasher, washer, dryer, and refrigerator?
How much electricity is your lighting using?
Could you upgrade to more efficient products in any of these areas?
Average Home Energy Use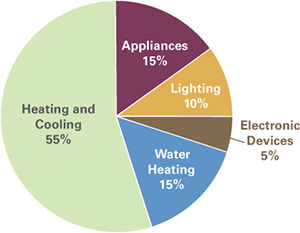 The "Average Home Energy Use" pie chart classifies electric usage into a few major categories and shows how each type of usage contributes to an average residential customer's total electric consumption. Understanding how these categories contribute to your usage is a good way to start answering some basic questions about how your home uses energy.
To see a breakdown of your own energy usage, log in or register in MyAccount, Minnesota Power's new online portal that allows you to track your energy as you use it. This is a great way to start managing and reducing your electric consumption and bills on the Time-of-Date Rate
Energy Calculators
The calculators and links below are great resources for helping you estimate what it costs to operate your specific appliances and understanding what is contributing the most to your utility costs: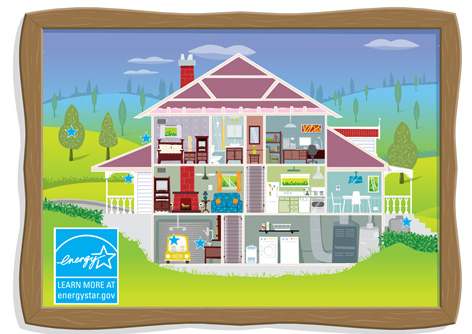 Other Links and Resources:
Click the links below for more detailed information about appliances and other electric usage in your home:

---