How We Restore Power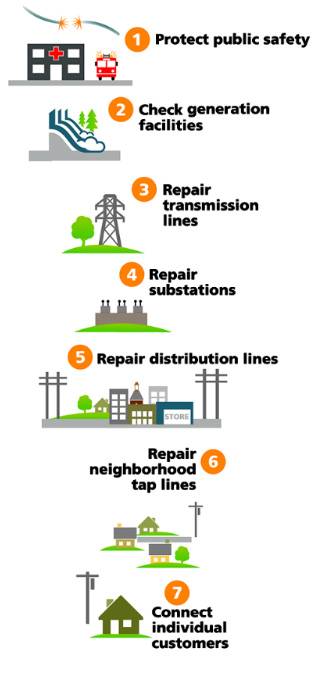 Step 1:
We first must repair any damage to our substations along with damage to primary circuit lines. Circuits that feed high-priority, public health- and safety-related customers (hospitals, water pumping stations, sewer treatment plants, police and fire facilities) are repaired first.
Step 2:
The next circuits to be restored are those associated with the greatest number of customers without power. Minnesota Power has no control over the path of storms, and we do not discriminate between trees, houses or income levels. Subdivisions and areas that nature impacted the hardest will be where our crews concentrate their efforts in Step 2.
Step 3:
The next Minnesota Power work assignments will continue to repair damage that restores power to the most number of customers per repair. This usually includes repairing equipment on secondary distribution lines that run through the streets and neighborhoods leading to your home. If there are trees lying on these wires, our contracted tree-trimming crews must first clear the debris.
Step 4:
The last repairs are made to individual service lines that lead from transformers on a pole to a metal post attached to a customer's house, called the mast, leading to the meter. The mast is owned by the property owner and Minnesota Power crews cannot connect to a damaged mast. If your mast is damaged, you will need to hire a licensed electrical contractor to repair or replace the mast and have it certified as meeting local codes before we can reconnect your power.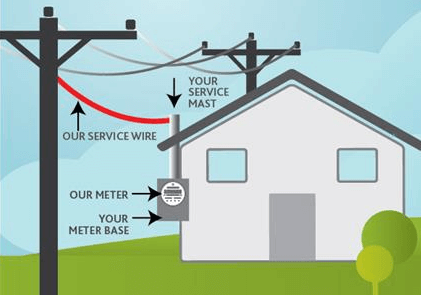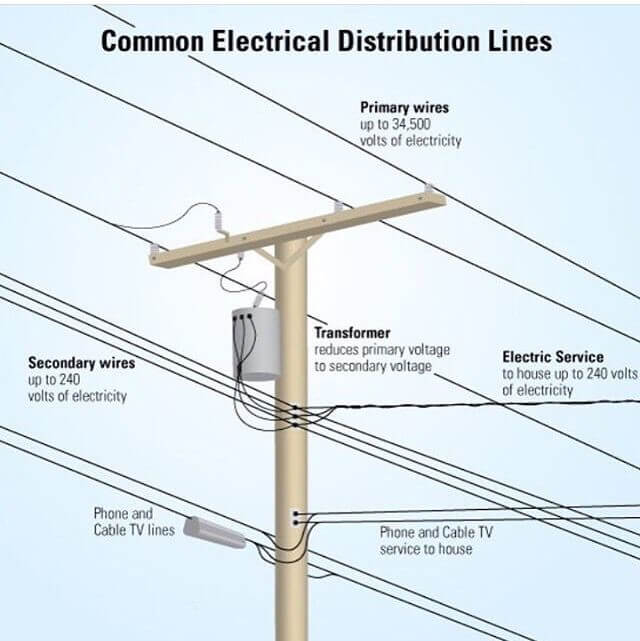 If this is an emergency, call 911 immediately.
Having trouble with outage reporting on the web? We are ready for your call 24 hours a day, seven days a week at 1-800-30-POWER (307-6937).