Appliances
When you're shopping for appliances, you can think of two price tags. The first one covers the purchase price—think of it as a down payment. The second price tag is the cost of operating the appliance during its lifetime. You'll be paying on that second price tag every month with your utility bill for the next 15 to 20 years, depending on the appliance. Refrigerators last an average of 20 years; room air conditioners, dishwashers, and clothes washers, about 15 years.
Appliances represents 15% of a typical home's energy usage. Take advantage of energy-efficient products, rebates, and tools to save energy and money.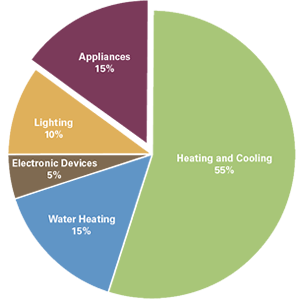 ---
Questions on Energy Conservation?
Residential: 218-355-2843
Business: 218-355-2909
Email: powerofone@mnpower.com