Let's hit the road and cut carbon emissions with EVs
Buckle up for the future in an electric vehicle! They're good for the environment, affordable and fun to drive. A growing network of public charging stations makes it convenient to charge on the go, and better batteries are extending the range of EVs.
Drivers like you are making the switch to electric vehicles for a variety of reasons: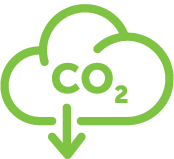 Lower CO2 emissions. EVs themselves have zero carbon emissions, and if you charge on our system, 50 percent of the electricity is from renewable sources.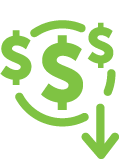 Lower operating cost. The lifetime cost of operating an EV is estimated to be one-third to one-half of a gasoline-powered car. Fewer moving parts means far less maintenance, and the cost of "fuel" is far lower.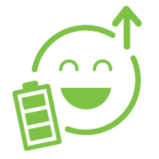 High fun factor. EVs have great acceleration and torque, making them a blast to drive. They're also quiet with little engine noise, so music and conversation come through loud and clear.
We offer a special time-of-use rate for EV drivers and are working with business owners and others to expand the number of publicly available charging stations in northeastern Minnesota. In addition, pending approval from the Minnesota Public Utilities Commission, we plan to offer residential customers an EV charging rewards program and rebates toward purchase of a charger.
Minnesota Power drives EnergyForward with expanded support for electric vehicles (9/28/2020)
EV 101: What makes an EV an EV?
Plug-in electric vehicles use electricity from the grid instead of gasoline or other combustible fuels (or a combination in the case of a plug-in hybrid EV) to power themselves down the road. Batteries in the car store electricity and can be recharged when they run low.