Refrigerator/Freezer Recycling
$50 Reward for Refrigerator and Freezer Recycling
This program is currently closed. We apologize for the inconvenience.
For customers currently on the waitlist – Minnesota Power is looking for alternative pickup options, however the timeline is uncertain. Please contact us at the number below if you wish to cancel.
If you are having issues depositing an existing rebate check from ARCA, please contact us at the number below.
If you have any questions please contact 218-355-2843. Thank you!
---
We'll pick up and recycle that old energy inefficient refrigerator or freezer and reward you with $50 for the first unit picked up and $35 for a second unit, if applicable.
Getting rid of that old refrigerator or freezer typically saves several hundred dollars over its useful lifetime. By recycling your old appliance you'll also ensure that it doesn't end up in a landfill or wasting energy in another home. We also encourage you to dispose of your primary refrigerator or freezer when you purchase a new energy-efficient model.
NEW! You can now recycle your old, inefficient window air conditioner and dehumidifier with a refrigerator or freezer pickup!
Must be coupled with a refrigerator or freezer pickup. Must be in working condition. No monetary reward for dehumidifier or window air conditioner pickup.
Business & Multifamily Recycling
If you have a unit to recycle for your business, click here.
If you have a multifamily property and are interested in participating, click here.
Participation Requirements
You must be a retail customer of Minnesota Power (receive your electric bill from Minnesota Power).
You must own the unit(s) and collection must be at the location listed on the utility billing account.
An adult (at least 18 years old) must be at home for the scheduled pickup of the refrigerator and/or freezer.
You can recycle a maximum of two qualifying appliances (refrigerators and/or freezers) per year, per dwelling. No limit on the number of window air conditioners and dehumidifiers.
Product requirements

The refrigerator must be at least 10 cubic feet to a maximum of 27 cubic feet. Larger models will be treated on a case-by-case basis.
Freezers must be a residential-sized unit.
The refrigerator and/or freezer collected must be in working condition (i.e., it must be plugged in and working when the contractor picks it up for recycling).
Benefits to Participating
Save energy (typically several hundred dollars over its lifetime) by removing an old, inefficient appliance from use
Help protect the environment by responsibly recycling your appliance and keeping it out of a landfill.
There is no charge for the pickup and recycling of the qualifying units.

In fact, you will get REWARDED!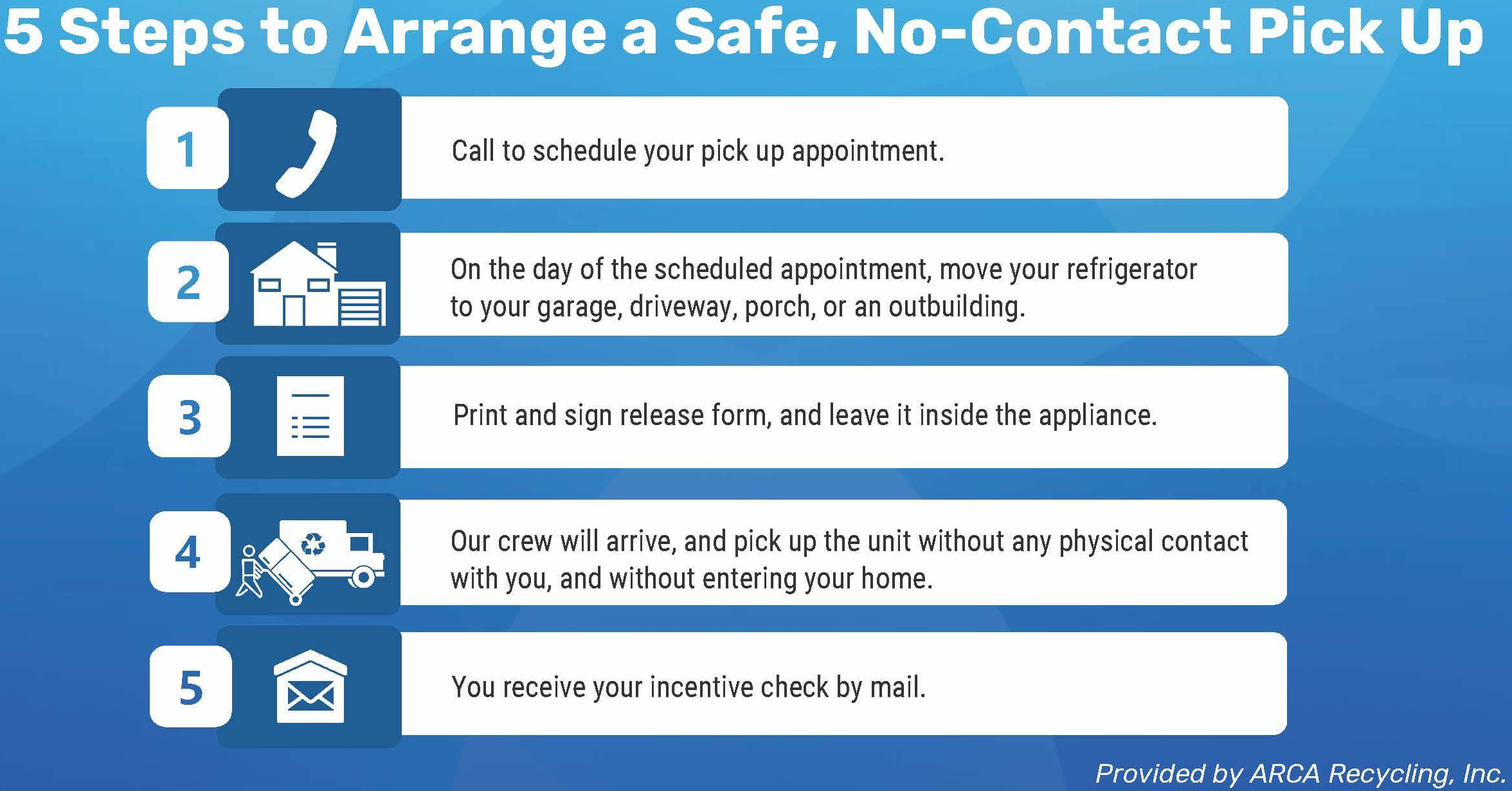 Minnesota Power offers rebates on new ENERGY STAR® certified refrigerators or freezers. Click here to find out more.